Another Win for Paul Wayne!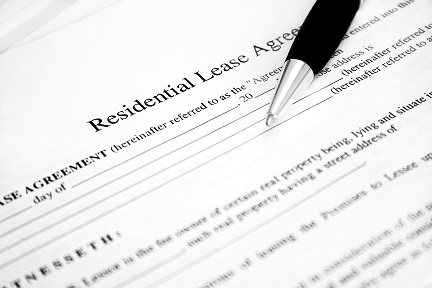 Firm Partner Paul Wayne recently obtained a defense verdict on behalf of residential landlord and property manager clients!
In this case, there was an ongoing dispute between a tenant who resided in the apartment complex, and the son of a neighboring tenant in the same complex – who would bring his pet pit bull with him when he visited his resident mother.
During a dispute between the two (the tenant and the neighboring tenant's non-resident son), the visiting son claimed that the neighboring tenant pulled a knife on him. Although the police were called, the officers did not find a knife and simply warned the two parties to stay away from each other.
The next day, the apartment manager tried to talk to the tenant who had been involved in the dispute about the incident, but he became belligerent and she asked him to leave the office. A short time later, there was another confrontation between the tenant and the neighboring tenant's visiting son, during which time the tenant was bit by the visiting son's pit bull. The police were called again, but they did not arrest anyone. The pit bull was placed in a 10 day quarantine.
Our landlord client initiated eviction proceedings against the tenant involved in the dispute, and against the resident mother whose son owned the pit bull. The mother was evicted, but the disputing neighbor fought the eviction in court and won the unlawful detainer action. Subsequently, he sued the owners of the apartment complex for injuries sustained from the dog bite, claiming the apartment owners and/or their representatives knew of the dangerous propensity of the pit bull and should have kept the dog off the premises. The adverse tenant also claimed damages for the attempted eviction and included causes of action for Abuse of Process and Intentional Infliction of Emotional Distress directed against the apartment owners and the apartment manager in his Complaint.
Prior to trial, attorney Paul Wayne offered plaintiff $10,000 on behalf of the apartment complex owner and manager; and the tenant plaintiff's last demand totaled $65,000.
The case went to trial in the Chatsworth Courthouse and, after a 5 day trial, the jury returned a defense verdict in favor of the defendant landlord and property manager on all causes of action!
Mr. Wayne is a Partner of the Firm in the Sherman Oaks and San Diego offices. His practice focuses on all phases of civil litigation, including arbitration, trial and appellate work. If you would like more information on how Mr. Wayne can help you with disputed matters and/or risk reduction, please contact him direct at (818) 205-9955; or via email to pwayne@tharpe-howell.com.