EMPLOYMENT AND LABOR LAW: LEGAL UPDATE FOR CALIFORNIA EMPLOYERS
August 07th, 2017
/

By Admin

/

In Blog, SBSBLOG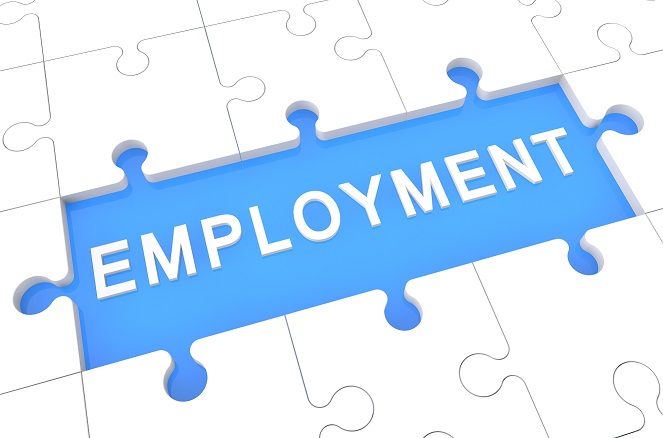 Topics for this Month include:
– Restricting vacation pay for first-year employees
– Revised (again) I-9 Form
– DOL Asks for Comments on Overtime Exemption Rules
– San Francisco Employers Banned from Inquiring About Past Salary History
– Recent amendments to employment bills
*** I will be speaking at the California HR Conference on August 28, 2017 at the Long Beach Convention Center on the topic "To Arbitrate or Not to Arbitrate in California . . . That is the Question."  I hope to see you there! ***
Employers Can Lawfully Defer a New Hire's Earning of Vacation Pay
In Minnick v. Automotive Creations, Inc., Plaintiff Minnick's employers had a vacation policy that prohibited employees from taking paid vacation during the first year of employment.  Employees who leave prior to their first anniversary are not paid any vacation benefits.  Minnick alleged that this policy provides an illegal forfeiture of accrued vacation benefits when the employee leaves before the end of the first year of employment.  The Fourth Appellate District disagreed, finding that the vacation policy lawfully provided that employees do not start earning vacation time until after the first year of employment has been completed.  Thus, there is no accrued benefit that must be paid prior to reaching one's first anniversary.
Actions Taken by an Employer After an Employee Rape Can be Considered a Hostile Work Environment
In Fuller v. Idaho Dept. of Corrections, the plaintiff had been raped by a co-worker.  The co-worker had additional complaints against him for harassment.  During the co-worker's suspension pending investigation, Fuller's supervisor issued two memoranda encouraging staff to support the co-worker.  The Idaho Department of Corrections ("IDOC") began its investigation on September 12 and concluded that the co-worker's employment had to be terminated in October, but no disciplinary action was taken until December 27.  Fuller had resigned by then, after she was denied paid administrative leave because her situation was not "unusual."  In analyzing this case under Title VII, the Ninth Circuit found that a reasonable woman in Fuller's circumstances could perceive the repeated public statements made in support of the co-worker was more than simple teasing, a single offhand comment or an isolated incident, and that a jury could reasonably find that such actions made it more difficult for Fuller to perform her job and cumulatively created a hostile work environment.  Accordingly, the Ninth Circuit vacated the district court's grant of summary judgment in the IDOC's favor.
LEGISLATIVE/REGULATORY UPDATE
I-9 Form Has Been Revised (Again)
A revised version of the I-9 went into effect earlier this year, but a "new and improved" version was implemented on July 17, 2017.  Employers must begin using the updated form by September 18, 2017.
U.S. House of Representatives Introduce Bill to Reverse NLRB's Rulings on Joint Employment
Last month, we reported that the Department of Labor withdrew its guidance on joint employment, but that the NLRB's position remained intact.  Now the U.S. House of Representative has introduced a bill to overrule the NLRB's decisions.  The "Save Local Businesses Act," H.R.3441, would amend the NLRA and the FLSA to require multiple employers to have "actual, direct, and immediate" control over employees to be considered joint employers.
Comment Period on DOL's Overtime Rule is Open
On July 25, 2017, the US Department of Labor opened up a "request for information" comment period on revising the white-color overtime exemption rules.  Comments will be accepted through September 24, 2017.  Information on the regulations and how to provide your input can be found here: https://www.regulations.gov/document?D=WHD-2017-0002-0001.
San Francisco Bans Salary History Inquiries
San Francisco's Board of Supervisors has passed an ordinance to ban employers from inquiring about an applicant's past salary history, and making hiring and salary decisions based on the applicant's salary history.  The ordinance goes into effect on July 1, 2018.
The California Legislature went into summer recess, but not before making some amendments to employment-related bills – here is what we are watching:
SB 63: Expands the CFRA to employers with 20 or more employees within a 75- mile radius. This bill passed the Senate, but it looks like it is going to die in committee in the Assembly.
AB 168: Prohibits employers from inquiring about salary history during the hiring process. This bill passed the Assembly, and is in committee in the Senate.
AB 353: Allows employers to voluntarily choose to preferentially hire veterans without running afoul of FEHA. This bill passed the Assembly unanimously.  It failed passage in the Senate, but reconsideration was granted.
AB 450: This bill has been further amended to prohibit employers from allowing federal immigration authorities onto their non-public worksite without a warrant, and from accessing employment records without a subpoena, unless required by federal law; requires employers to notify current employees within 72 hours of a federal immigration agency inspection of I-9 forms or other employment records (a sample form is to be created by the Labor Commissioner and accessible on its website); notify the Labor Commissioner of a federal immigration enforcement action within 24 hours (or, if the employer is not given notice of the enforcement action, then employer must immediately inform the Labor Commissioner and employees' representatives); requires employers to provide a copy of the immigration notices to affected employees (any employee identified by the federal immigration authorities as a result of the inspection to possibly lack work authorization or have deficient work authorization documents) and any applicable union representatives; requires employers to notify the Labor Commissioner and any union representative prior to conducting an I-9 self-audit or check a current employee's work authorization documents unless otherwise required by federal law; fines of $2,000 to $5,000 for a first violation and $5,000 to $10,000 for each subsequent violation. This bill passed the Assembly, and is pending in committee in the Senate.
AB 569: Prohibits discrimination against an employee due to the employee's or employee's dependent's reproductive health decisions; employers with employee handbooks must include in the handbook a summary of the employee's rights and remedies under this law.  This bill passed the Assembly, and is pending in committee in the Senate.
AB 978: Permits employees to request a copy of an employer's injury prevention program. This bill passed the Assembly, and is pending in committee in the Senate.
AB 1008: Extends "ban the box" statewide, prohibiting employers with 5 or more employees from asking about applicants' criminal arrests, diversions and/or convictions until after a conditional offer of employment. Applicants have 5 business days to notify a prospective employer of the intent to respond to a proposed decision to deny employment based on a conviction history, and another 5 business days to submit the evidence. This bill passed the Assembly, was amended in committee in the Senate, and is pending.
AB 1209: Amended by Senate committee to require, effective July 1, 2019, employers with 500+ employees in California (instead of 250+ total) to collect information on gender pay differentials in exempt and board positions, and submit annually to the Secretary of State, who will publish the information on a publicly available website beginning July 1, 2010. The bill is still pending in committee, as amended.
AB 1565: Raises the minimum salary to qualify as an exempt employee to $47,472 or twice the state's minimum wage rate, whichever is higher.  This bill passed the Assembly, and now is pending in committee in the Senate.
[This article is for informational purposes only and does not constitute legal advice. Do not act or rely upon any of the resources and information contained herein without seeking appropriate professional assistance.]