EMPLOYMENT AND LABOR LAW: LEGAL UPDATE FOR CALIFORNIA EMPLOYERS
November 04th, 2016
/

By Admin

/

In Blog, SBSBLOG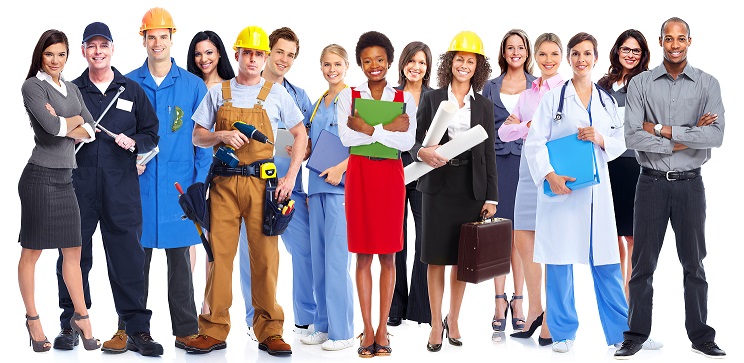 LEGISLATIVE/REGULATORY UPDATE
Don't Forget to Let Your Employees Vote!
Between the presidential election, 18 state propositions and several local propositions, the time it will take employees to stand in line and vote on November 8 could be lengthy.  Remember that California requires employers to post a notice of employee voting rights at least ten (10) days before an election (but of course all of you keep this poster up all year round).  If employees do not have sufficient time before or after work to vote, they are entitled to take time off to do so, with up to two (2) hours of the time paid.  Employers can require employees to take this time off at the beginning or end of a shift, whichever gives employees more time to vote and less time off from work.  Employees who know that they will need extra time should inform their employers at least two (2) days in advance of the election.  California polls are open from 7:00 a.m. to 8:00 p.m.
Preliminary Injunction Issued on Federal Contractor "Blacklisting" Executive Order
One day before it was supposed to go into effect, the Eastern District of Texas issued a temporary restraining order and preliminary injunction against "Fair Play and Safe Workplaces" Executive Order 13673 and related implementing regulations, which would have required federal contractors bidding on contracts over $500K to disclose violations of various federal labor/employment laws for the past three years.  The regulations were supposed to go into effect on October 25.
The "paycheck transparency" requirements will still go into effect, so federal contractors will need to ensure that employees' paycheck stubs include the total number of hours worked during the pay period, overtime calculations, rates of pay, gross pay, additions/deductions from pay, and whether they have been classified as independent contractors.  The majority of this information is already required under California Labor Code Section 226.
EEOC's Updated Strategic Enforcement Plan
The EEOC recently updated its Strategic Enforcement Plan for fiscal years 2017-2021, identifying priority areas of enforcement.  They include:
Eliminating barriers in recruitment and hiring;
Protecting vulnerable workers, such as immigrant and migrant workers and those in underserved communities, from discrimination;
Addressing selected emerging and developing issues;
Ensuring equal pay protection based on sex, race, ethnicity, age and individuals with disabilities;
Preserving access to the legal system;
Preventing systemic harassment;
Addressing issues related to complex employment relationships; and
Preventing backlash discrimination against those who are Muslim or Sikh, or persons of Arab, Middle Eastern or South Asian descent.
EEOC Pay Data Disclosure Rules Finalized

The EEOC has finalized its highly anticipated pay data disclosure rules.  The 2017 EEO-1 report will be due by March 31, 2018.  Private federal contractors and subcontractors with 100 or more employees will be required to report summary pay data (no individual pay data will be required).  Federal contractors and subcontractors with 50-99 employees will continue to report employees by job categories as they already do.  Federal contractors and subcontractors with less than 50 employees will not have to file EEO-1 reports.
The EEOC will have free webinars on the new rules on October 20 and 26.  For more information, go to https://www.eeoc.gov/employers/eeo1survey/2017survey.cfm.
The New DOL Overtime Exemption Rules Are Still in Limbo . . .
The Department of Labor's new overtime exemption salary requirements are scheduled to go into effect on December 1, 2016.  The U.S. House of Representatives passed a bill to delay the regulations for six months.  The two lawsuits challenging the new regulations have been consolidated into one case in Texas.  Stay tuned!
SIGNIFICANT CASE LAW
Itemized Wage Statements Do Not Need to Include the Monetary Value of Accrued Paid Vacation
In Soto v. Motel 6 Operating, L.P., the plaintiff claimed that her itemized wage statements were inaccurate because they did not include the "wages" earned each pay period for vacation time.  The Fourth Appellate District rejected the plaintiff's argument because: (1) Labor Code §226(a) sets forth detailed descriptions of what must be contained on an itemized wage statement, and the value of accrued vacation is not one of them; (2) unused vacation time does not become quantifiable until either it is used or upon termination of employment; (3) no money is owed at the time the vacation time is accrued; and (4) to rule otherwise would be absurd.
An Employer May Not be Liable for an Employee Driving His Boss to or from Work
An oil rig employee does a favor, and drives his supervisor and a co-worker to their employer-paid hotel on his way home from work.  They get into a serious traffic accident.  Is the employer liable for their injuries?  The Fifth Appellate District says no.  In Pierson v. Helmerich & Payne Int'l Drilling Co., the appellate court held that such a scenario falls within the "going and coming" rule, because the employee was driving his own personal vehicle, and employees were responsible for arranging their own transportation to and from the hotel and the oil rig.  The fact that one of the passengers was the employee's boss did not take this case outside the going and coming rule, because the particular facts of this case demonstrated that the boss was not acting on behalf of the company, but rather his personal need for transportation.
U.S. Supreme Court to Address Transgender Bathroom Law
The U.S. Supreme Court has agreed to review the Fourth Circuit case Glouster County School Board v. G.G., in which a school board banned a transgender boy from using the boy's restroom at school.  The question is whether Title IX requires schools to provide transgender students access to restrooms congruent with their gender identity.
Update on Class Action Waivers in Arbitration Agreements
The split in authority continues over whether provisions in arbitration agreements that require employees to sue on an individual basis – and not on a class or representative basis – are enforceable.  Three cases are seeking review from the U.S. Supreme Court: the NLRB's decision in Murphy Oil USA, Inc., the Seventh Circuit's case Lewis v. Epic Systems Corp., 823 F.3d 1147 (7th Cir. 2016) and the Ninth Circuit's case Morris v. Ernst & Young, LLP, ___ F.3d ___ (9th Cir. 2016).  Stay tuned to find out whether the top court takes up this hot issue.
[This article is for informational purposes only and does not constitute legal advice. Do not act or rely upon any of the resources and information contained herein without seeking appropriate professional assistance.]