California Supreme Court Upholds Policy Exclusion for Landslide Damages
August 10th, 2015
/

By Admin

/

In Blog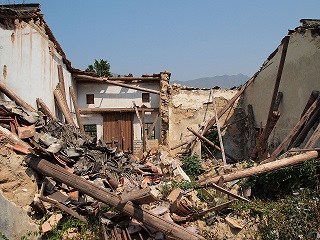 An article in the Insurance Insider stated that "the Supreme Court of California recently upheld the application of a weather conditions exclusion within an 'open peril' homeowners insurance policy, denying coverage for damages arising from a rain-induced landslide.  This dispute originated when a homeowner filed a claim with his insurer for damages caused when a tree crashed into his house as a result of a nearby landslide.
Upon investigation of the claim, the insurer denied coverage finding that weather conditions, primarily heavy rainfall, brought about the damage to the property.
The policy in question contained a 'weather conditions' clause, which excluded coverage for claims in which weather conditions contributed 'in any way' to damages arising from earth movement or water damage. The homeowner argued that application of the 'in any way' language served to make coverage illusory under the policy, which is in violation of California Insurance Code section 530 and the efficient proximate cause doctrine.
The Supreme Court disagreed, finding that the insurer was entitled to exclude coverage for the landslide, which clearly resulted from heavy rains and not some other remote peril.
Julian v. Hartford Underwriters Insurance Company, 35 Cal.4th 747, 110 P.3d 903, 27 Cal.Rptr.3d 648 (Cal. 2005)."