EMPLOYMENT AND LABOR LAW: LEGAL UPDATE FOR CALIFORNIA EMPLOYERS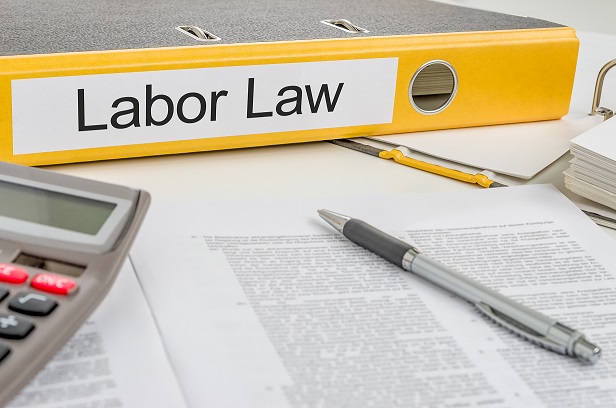 Topics for this Month include:
– California Employment Bills That Passed First Chamber
– U.S. Supreme Court Upholds Class Action Waivers
– New Test to Determine Employee vs. Independent Contractor
– Clarifications on Itemized Wage Statement Violations
LEGISLATIVE/REGULATORY UPDATE
June 2, 2018 was the deadline for a bill to pass the first chamber.  Here is where we are:
AB 1867: Requires employers with 50+ employees to retain records of sexual harassment complaints for ten years. Passed Assembly.
AB 1870: Expands time to file a complaint with the DFEH from one year to three years. Passed Assembly.
AB 2016: Expanding ability to cure Labor Code violations prior to being subject to PAGA penalties. Failed to pass.
AB 2069: Protecting medical marijuana users from discrimination. Held in committee.
AB 2282: Amend Labor Code §432.3 (salary inquiry prohibitions) and §197.5 to further define terms and permit employers to consider current employee's salary in making compensation decision based on legitimate business reasons. Passed Assembly.
AB 2478: Exclude an employee's gross income payments by employer of up to $5,250 per year to assist with student loan repayment. Held in committee.
AB 2482: Another attempt to make implementing flexible work schedules easier. Died in committee.
AB 2484: Expands ability to provide compensatory time off to employees under Wage Orders 1, 3, 5, 8, 10, 13 and 14. Failed to pass in committee.
AB 2841: Increase paid sick leave from three to five days (40 hours) annually. Held in committee.
AB 2946: Increases statute of limitations from six months to three years to file a discrimination charge with the DLSE, and to award attorneys' fees to an employee who prevails on a whistleblower retaliation complaint. Committee refused to pass.
AB 3080: Precludes employers from requiring arbitration of FEHA harassment claims, even if the employee is given the opportunity to opt out of the agreement.  Passed the Assembly.
AB 3081: Extends protections to employees who are victims of sexual harassment, or take time off to assist a family member who is a victim of domestic violence, sexual assault, sexual harassment or stalking; requires employers with 25+ employees to train all employees on harassment.  Passed the Assembly.
AB 3109: Voiding settlement agreements prohibiting employees from testifying about criminal conduct or sexual harassment or restricts an employee's right to employment or re-employment.  Passed the Assembly.
SB 820: Prohibits confidentiality provision in settlement agreement for claims of sexual harassment.  Passed the Senate.
SB 826: Requires public companies with their headquarters in California to have at least one female on their Board of Directors by December 31, 2019 and two females (or three if there are 6 or more authorized directors) by the end of 2021.  Passed the Senate.
SB 937: Increases requirements for lactation accommodation. Passed the senate.
SB 1038: Makes employees jointly and severally liable for intentional retaliation in violation of the FEHA.  Passed the Senate.
SB 1284: Requires California-incorporated employers with 100+ employees to report pay data to the Dept. of Industrial Relations beginning September 2019.  Passed the Senate.
SB 1300: Makes several changes to the FEHA such as increasing training, making "failure to prevent" a standalone claim, prohibiting requiring an employee to release FEHA claims to receive a bonus or raise, prohibiting non-disparagement clauses.  Passed the Senate.
SB 1343: Expands mandatory sexual harassment training to all employees for employers with 5 or more employees.  Passed the Senate.
SB 1412: Clarifies the "ban the box" law.  Passed the Senate.
Department of Labor Issues Opinion Letters on Travel Time and Rest Breaks

The Department of Labor recently resurrected its practice of providing opinion letters on various wage and hour topics.  On April 8, 2018, the DOL issued an opinion letter regarding compensation for travel time under the Fair Labor Standards Act, and the compensability of rest breaks to accommodate serious health conditions under the Family and Medical Leave Act.  Keep in mind the DOL only opines on federal law, which may not be consistent with California's wage and hour requirements.
SIGNIFICANT CASE LAW
SCOTUS Upholds Class Action Waivers in Employment Arbitration Agreements
In the aftermath of the U.S. Supreme Court's 2011 ruling in AT&T Mobility LLC v. Concepcion upholding class action waivers in consumer arbitration agreements, courts across the country had been split over whether this ruling applied to employment wage and hour claims, or if the National Labor Relations Act, which gives employees the right to engage in concerted activity, prohibited such waivers in employment arbitration agreements.  SCOTUS finally weighed in on the debate, and held in Epic Systems Corp. v. Lewis that the NLRA did not prohibit class action waivers in employment arbitration agreements and, thus, employers may require wage and hour claims to be arbitrated on an individual basis.  There is now an open question as to whether this ruling applies to representative claims filed under the California Labor Code Private Attorneys General Act ("PAGA").  We will have to wait and see what happens.
California Supreme Court Issues New Test for Independent Contractors
In the landmark decision Dynamex Operations West, Inc. v. Superior Court, the California Supreme Court set forth the criteria to be used to determine whether an individual is an employee or an independent contractor for purposes of complying with California's wage and hour laws.  Dubbed the "ABC" test, the Court held that "a worker is properly considered an independent contractor to whom a wage order does not apply only if the hiring entity establishes: (A) that the worker is free from the control and direction of the hirer in connection with the performance of the work, both under the contract for the performance of such work and in fact; (B) that the worker performs work that is outside the usual course of the hiring entity's business; and (C) that the worker is customarily engaged in an independently established trade, occupation, or business of the same nature as the work performed for the hiring entity."
In this case, Dynamex is a courier service that treated all of its drivers as independent contractors.  The drivers generally choose their own schedules, determine themselves the routes and sequence in which to make deliveries (unless the customer has a time deadline), and can work for other delivery companies.  However, prior to 2004, the drivers were treated as employees, and their work had not changed when they converted to being independent contractors.  In determining whether the plaintiffs' wage and hour claims should be certified, the Court found sufficient commonality among the class as to whether the work provided by the delivery drivers is outside the usual course of the hiring entity's business, and whether the drivers are customarily engaged in an independently established trade, occupation, or business to permit plaintiffs' claim of misclassification to be resolved on a class basis.
Wage Statements Are Not Inaccurate if They Reflect the Actual Wages Paid, and Do Not Have to be Provided Immediately Upon Termination of Employment
In Maldonado v. Epsilon Plastics, Inc., the plaintiffs, who worked a complicated alternative workweek schedule, successfully proved their employer used an incorrect method to calculate the number of hours to be considered as overtime.  However, the wage statements accurately reflected the (incorrectly calculated) number of straight time and overtime hours paid, and the applicable pay rate.  The Second Appellate District ruled the employer was not liable for penalties for inaccurate pay statements.  To do so would give the employee a "double recovery" for the same injury of not being paid correctly.
In a second case, Canales v. Wells Fargo Bank, N.A., the Second Appellate District held that although employers must provide employees their final pay immediately upon discharge (or within 72 hours of resignation), the same is not required for the itemized wage statement.  The statement can be provided before or on the regular payday.
Employees Cannot Sue Twice for the Same Wage Violations
In Castillo v. Glenair, Inc., a class of employees first sued the temporary staffing agency for which they worked for wage and hour claims, and settled the claims.  The same employees then filed a second lawsuit against the company to which they were assigned for the same claims, for the same time period.  The court held that the settlement with the staffing agency barred the employees from suing the joint employer for the same claims.
Don't Lie to Potential Applicants
Ada Abed was an extern for Western Dental Services. She inquired about applying for a full-time position as a dental assistant with Western Dental after the completion of her externship.  She was told there was no opening available, but another extern was hired shortly thereafter.  Although Abed never actually applied for the position, the First Appellate District held that she could still maintain a claim for pregnancy discrimination in Abed v. Western Dental Services, Inc.
Equal Pay Act Prohibits Basing Salary Differentials on Prior Salary
The Ninth Circuit held that under the federal Equal Pay Act, employers cannot justify differences in salary between men and women based on the employees' prior salary history.  This is a complete reversal from the Court's prior stance.  In the en banc decision Rizo v. Yovino, the Court held that salary history does not constitute a legitimate "factor other than sex" to justify differences in pay.  Legitimate factors include an employee's work experience, educational background, ability or prior job performance.
[This article is for informational purposes only and does not constitute legal advice. Do not act or rely upon any of the resources and information contained herein without seeking appropriate professional assistance.]