August 19th, 2015
/

By Admin

/

In Blog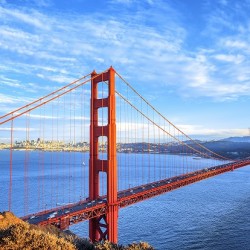 In addition to earthquakes, San Francisco Bay Area residents have an increased risk for landslides.
An article posted by claimsguides.com states:
"Although well aware of the region's earthquake threat, many San Francisco Bay Area residents are uninformed about another dangerous geologic hazard: landslides triggered by heavy rainfall. According to the U.S. Geological Survey, the combination of steep slopes, weak rocks, and intense winter rainstorms make the Bay Area uplands an ideal setting for landslides.
USGS recently released a documentary film 'Riding the Storm,' produced by former USGS Geologist Karen Adams, telling the dramatic stories of some of the region's most significant landslide events and explores the science behind the hazard with USGS researchers Raymond Wilson and Ray Wells. Read More